History of lighthouse keepers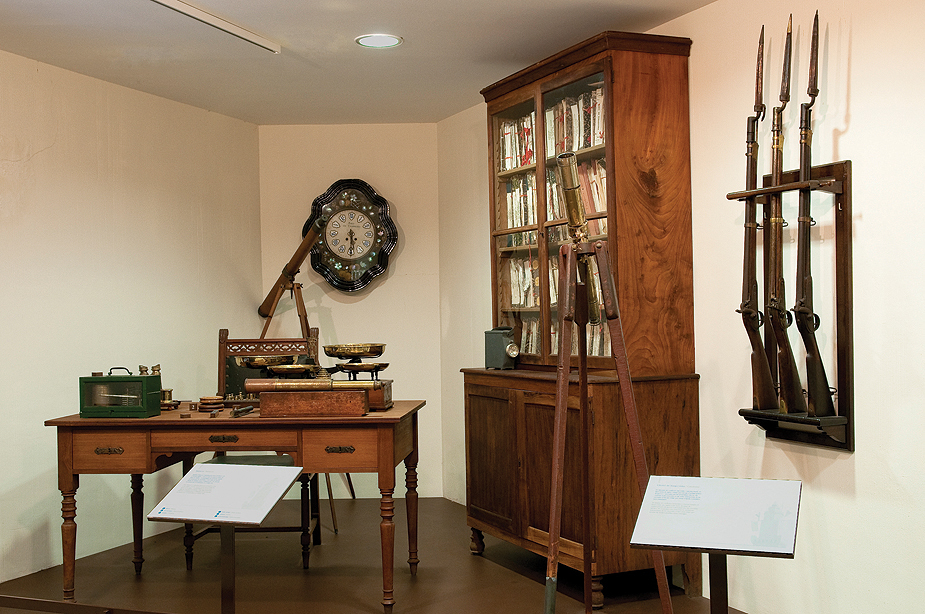 Everyday life in lighthouses changed substantially over the years, mainly due to the progressive development of the technology employed in lighthouses. Without a doubt it was the early years that were the harshest, with extremely demanding postings, not so much the skills required but due to the extreme living conditions.
At that time, lighthouse keepers and their families had to live on small islets such as Penjats or den Pou. In the latter, for example, during storms the waves would crash through the windows of the families' cottages. There were many occasions when bad weather meant that food supplies could not get through, causing real suffering. Moreover, the problems caused by several families living in close quarters in such isolated places were an extra strain on the already tough work of the lighthouse keepers.
Over time, the isolation slowly became more tolerable, with the introduction of motor boats carrying supplies and people out to the islands, motorised transport for material, radio transmitters for communication and independent bathrooms for each dwelling.
All of this meant a significant reduction in the disagreements between the different occupants of the lighthouses. In any case, living together in such cramped condition was always an important factor that the lighthouse keepers were well aware that could become one of the biggest hindrances to the performance of their work.
The incidents set out below even though they represent only a small part of what actually happened give a clear picture of the harsh conditions of the work of lighthouse keepers in the Balearic Islands during the nineteenth and early twentieth centuries.
1860: The sailors serving the Na Pòpia lighthouse were lost at sea. At that time isolated lighthouses were equipped with a boat service.
1869: The lighthouse keepers at the L'Illa de l'Aire and Capdepera lighthouses risked their lives to save the victims of a shipwreck. They were decorated by the Spanish Government.
1881: Two of the lighthouse keepers at the des Penjats light were drowned trying to rescue the victims of a shipwreck
1890: Two sailors from the n'Ensiola Lighthouse drowned.
1897: All of the lighthouse keepers at Na Pòpia went down with dengue fever but managed to keep the light burning despite their poor conditions of health.
1913: The lighthouse keepers at den Pou were forced to seek refuge on the neighbouring island of S'Espardell when a severe storm smashed the lighthouse buildings to pieces.
1925: After the keeper of the Tramuntana light died, his wife kept the light burning until the following day.
1936: The lighthouse keepers at n'Ensiola were taken to Menorca on a Republican submarine.
1939: The lighthouse sailors at Tagomago was taken hostage and taken to Algeria on the lighthouse's supply boat.